Wednesday, March 03, 2010
"Catalyst"
"Catalyst" tied up at the club pontoon after launching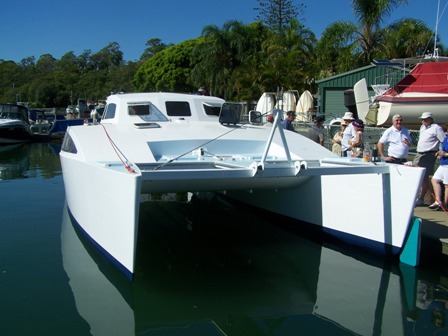 "Catalyst" with her new mast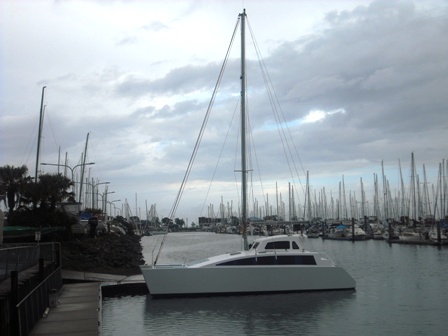 "Catalyst" on Waterloo Bay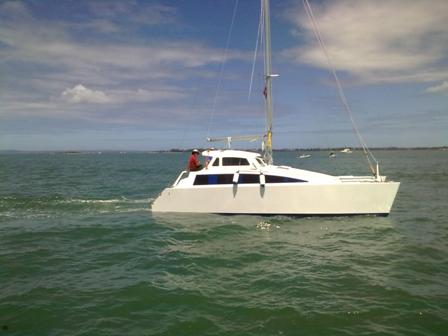 "Catalyst" with name and pretty stripes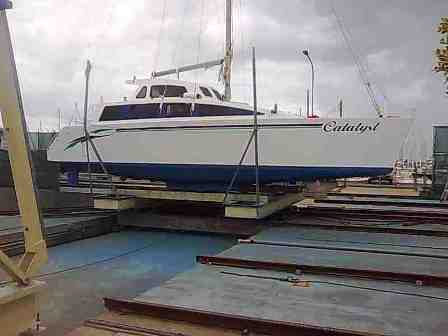 Launching the Boat
To move the boat, we had to jack it up on stacks of timber, build a cradle, and then take off the end of the shed to get the trailer under.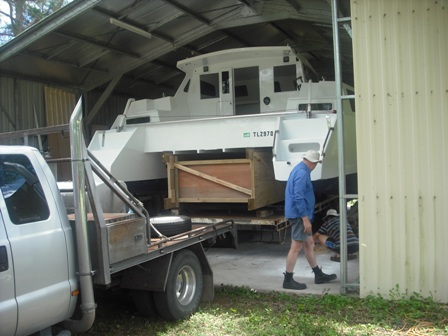 Then, we had to lift it over the front fence ...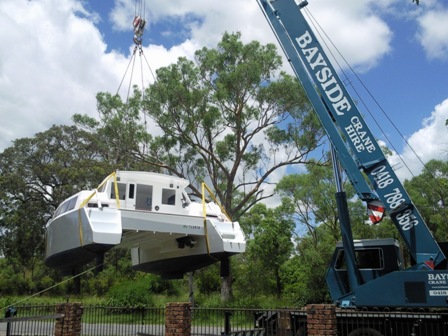 And get it to the water ....
Then, the crane lifted "Catalyst" into the water.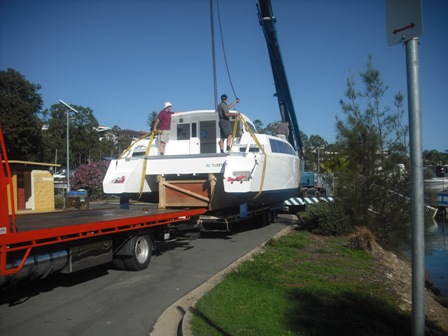 Splash .....